---
NEWS
Our company will be closed for a public holiday on 26st of May.
---
COTTY BIO - Natural Thread with a Matt Finish
COTTY BIO is particularly surprising beause of its silky-soft feel. The cultivation, twisting and dying process of the cotton used for COTTY BIO is GOTS certified. Post-processing (winding of the final make-up and application of a lubricant) comply with the requirements and limit values specified by GOTS for "Ingredients and Accessories".
COTTY BIO is wound onto recycled tubes (grey). The Miniking cones are not sealed in PVC foil shrink-wrapped.
FILAINE - Acrylic Embroidery Thread with a Woollen Feel
Acrylic wool combines the natural look of wool with the durable properties of acrylic. A perfect combination of design and Technology for many embroidery and seam applications. FILAINE convinces by its fine wool texture is robust in processing and convinces by its high tear and abrasion resistance.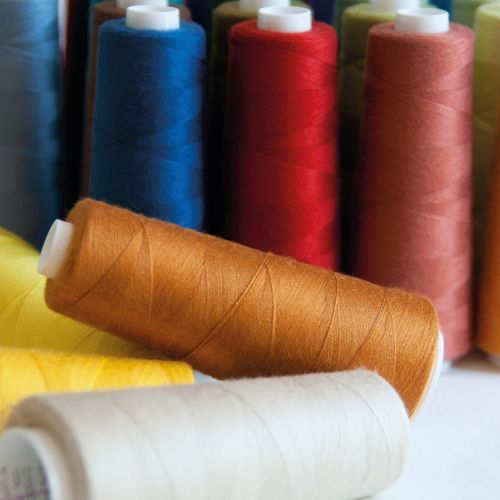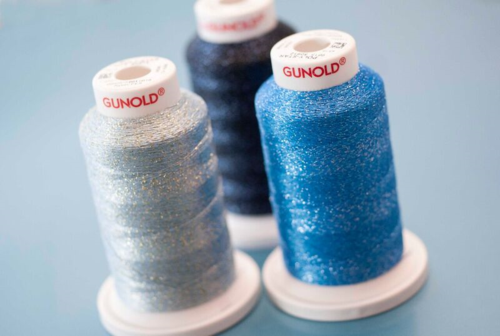 POLY SPARKLE – Metallized Polyester Thread
Function meets glamour - POLY SPARKLE is hard-wearing and sparkling, because a polyester thread is twisted with a metallic thread. In many exciting color combinations, embroideries and decorative seams appear harmonious, subtle and yet very noble. The polyester component makes the thread hard-wearing and soft, the metallic thread lets POLY SPARKLE sparkle and glitter. All in all, the result is a wonderful effect thread with a whole new look.