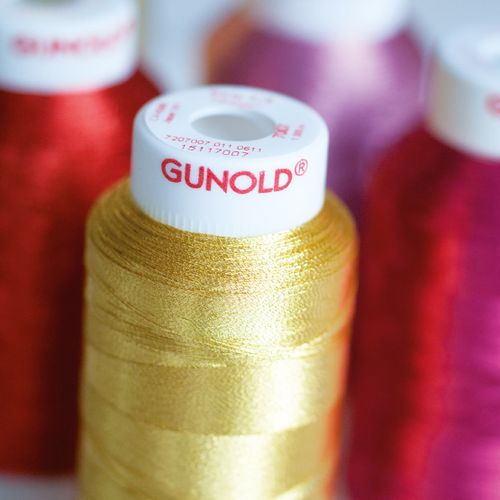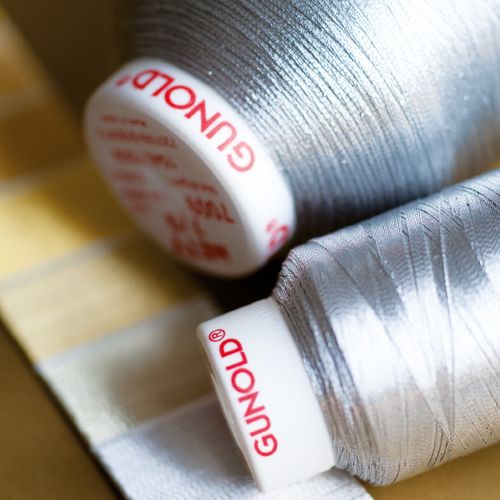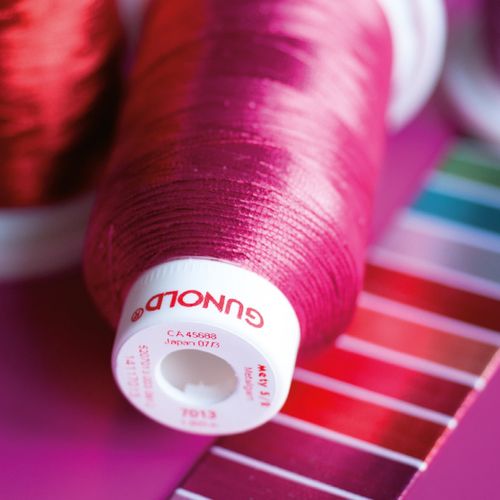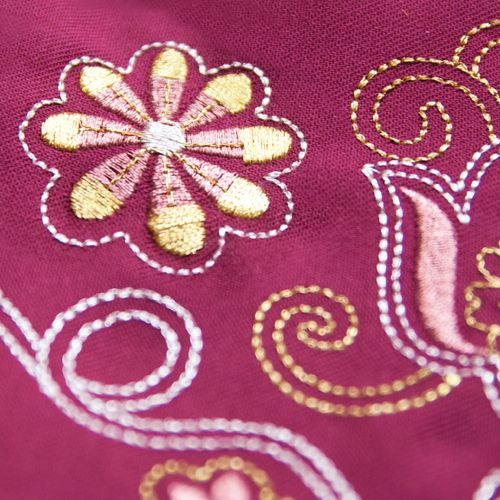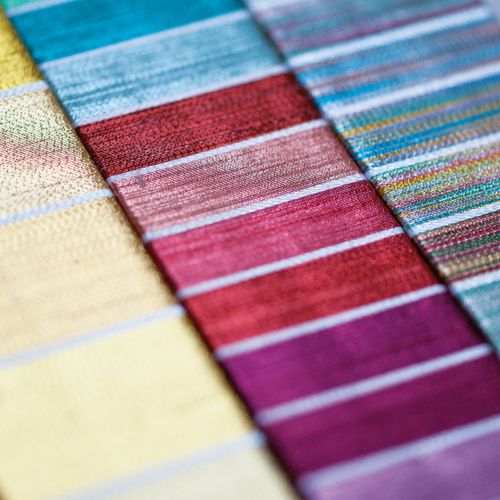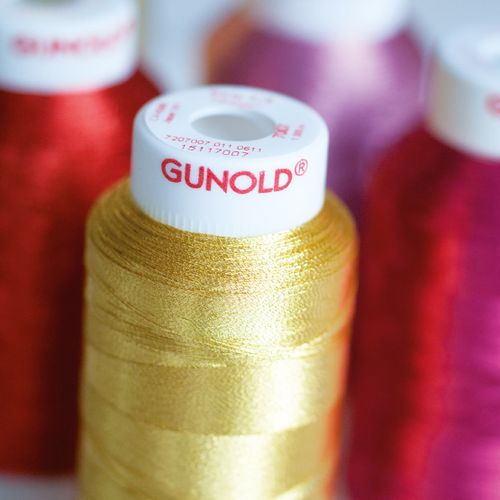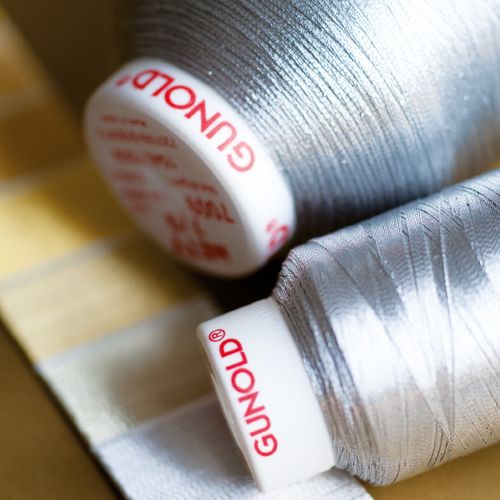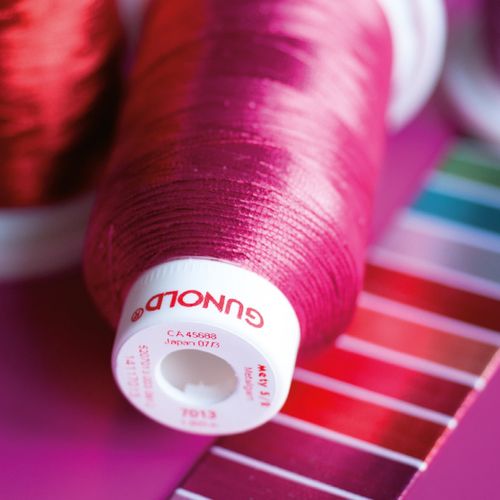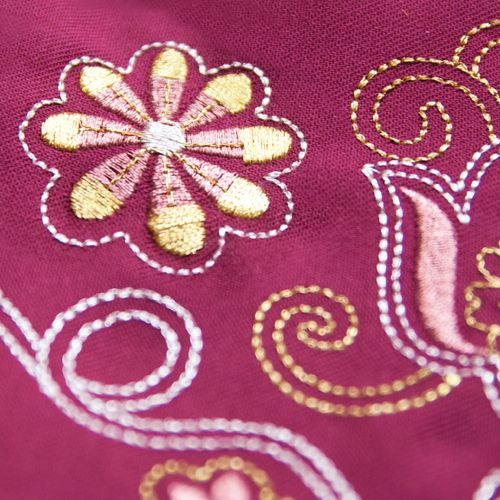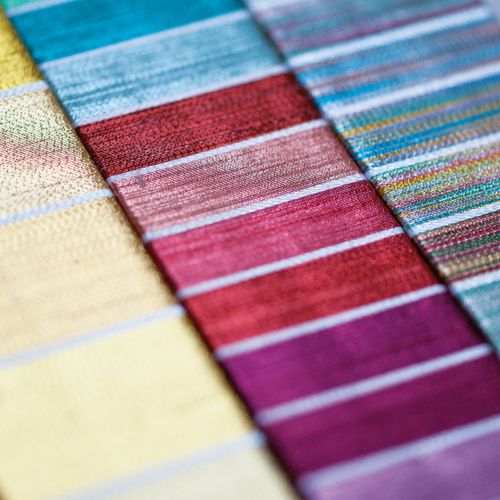 You like to order? Please log in to see prices.
Product information "METY 7/2 - Metallgarn"
Strength (2ply = 2 threads)
Final strength: Nm 75, dtex 133
Shimmering Metallic Thread


Product description
If you are looking for a sparkling effect, METY is the right choice for beautiful ornamental seams and noble shiny embroideries. This metallized polyester/polyamide thread can be sewn and embroidered even at high speeds.
Two strengths are available: 5/2 as thicker, 7/2 as thinner version.

Note:
The dye lots are continuously numbered by us and marked by a stamp on our cartons. Please take care that you always process embroidery threads of the same dye lot for one embroidery order.
---
Material composition: 58% Polyamide / 42% Polyester (metallized)

Öko-Tex certified only for the following colours: #7001, #7010 - #7018, #7050 - #7056:

---
Download Area:
Embroidery with METY
---


Downloads
METY 7/2 - Metallic Thread


Thread Tension:
As for all metallic threads, a loose thread tension is extremely important.
Thread Unwinding:
Make sure to slip the provided thread net over the cone before you start embroidering. This will guarantee even thread unwinding.
Design:
Best effects can be achieved in large-scale patterns, but it's also suitable for very fine embroideries.

Tips from our experts:
Size 7/2 is the thinner metallic thread; this size is closer to a 40 wt thread (stitch density for 40 wt thread).
Size 5/2 is the somewhat heavier metallic thread; this size is closer to a 30wt thread (stitch desnity for 30wt thread).