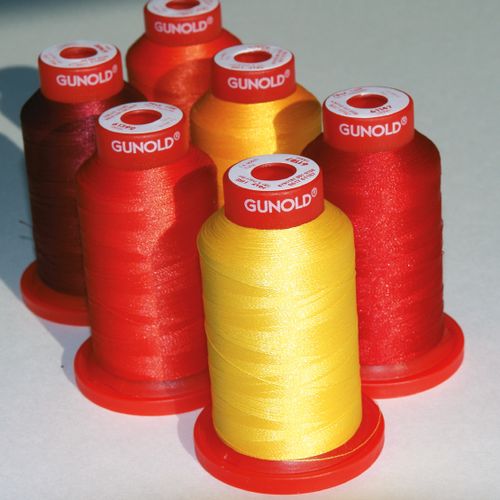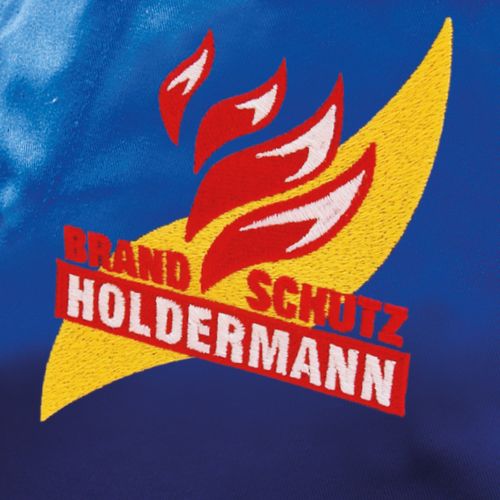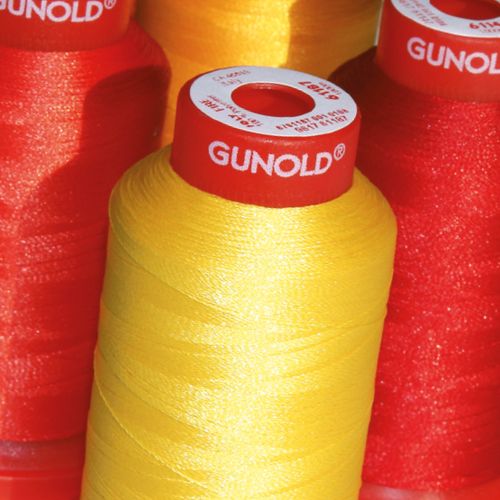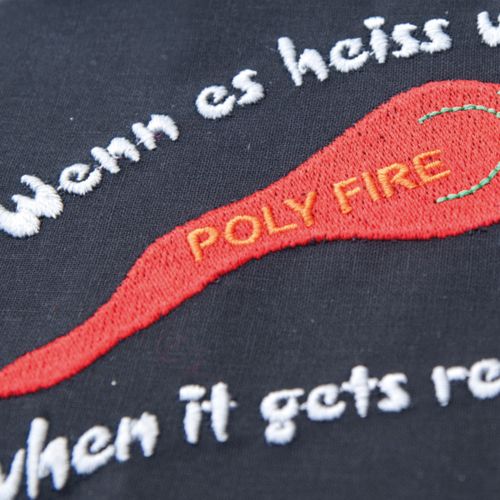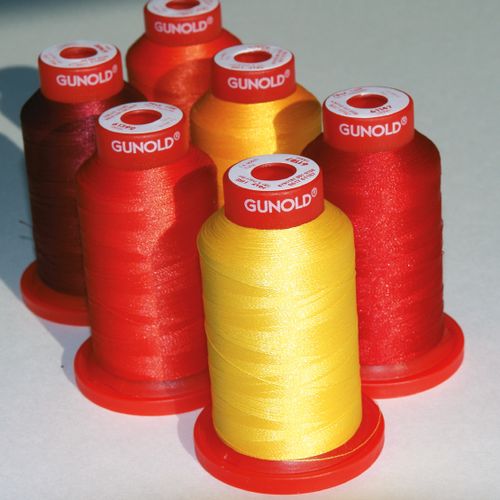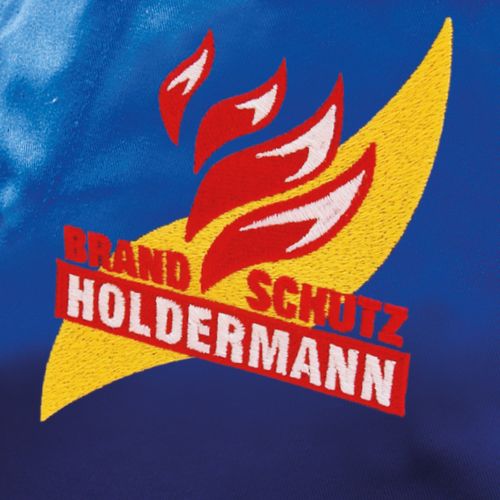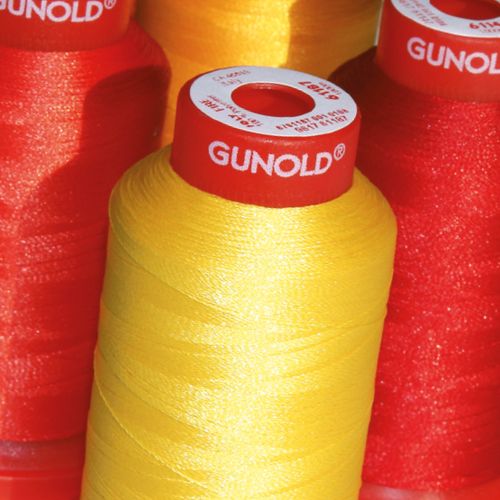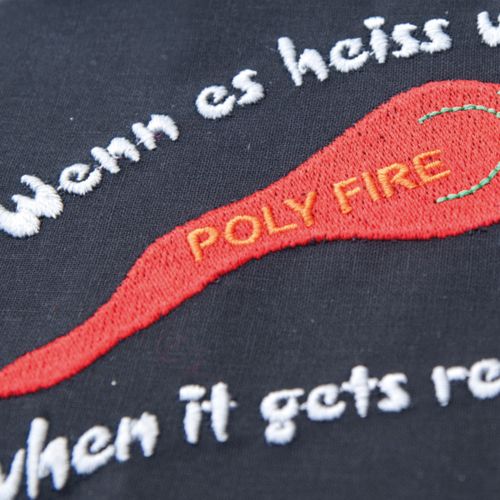 POLY FIRE - Flammhemmendes Polyestergarn
You like to order? Please log in to see prices.
Product information "POLY FIRE - Flammhemmendes Polyestergarn"
Strenght 40: Nm 80/2; dtex 125*2
When It Gets Really Hot...
… clothing must be made of flame retardant materials. This applies not only to the garment fabric, but also to the embroidered logos, badges or nameplates. This is guaranteed by embroidering with POLY FIRE: in the spinning process, an additive is added to the fibre of the polyester thread to make it flame-retardant.


Note:
The dye lots are continuously numbered by us and marked by a stamp on our cartons. Please take care that you always process embroidery threads of the same dye lot for one embroidery order.
material composition: 100% polyester
Öko-Tex certified:
<

Downloads
WaschenPOLY
ist kochecht, lichtecht und chlorecht. Die nachstehenden Pflegeanleitungen
sollten aber beachtet werden.

Obwohl Chlor und andere optische Aufheller bei normaler Konzentration die Farbe
nicht beeinträchtigen, greifen
sie trotzdem die Garnfaser an. Wir empfehlen deshalb für alle Stickereien
wäscheschonende Feinwaschmittel.

Bei
Handwäsche soll mit möglichst viel Wasser gewaschen werden, damit die Wäsche
"schwimmen" kann.

Wichtig ist das gründliche Spülen vor dem Auswringen oder Schleudern. Die Wäsche
in keinem Fall in nassem
Zustand liegenlassen. Beides ist besonders wichtig für Stickereien, die das erste Mal
gewaschen werden.


Reinigen - Fleckenentfernung
POLY kann chemisch gereinigt werden.

Soweit Fleckenentferner mit der Stickerei in Berührung kommen, sollten diese keine
Bleichmittel und keine Entfärber
beinhalten. Nach der Fleckenentfernung soll die Stickerei gespült werden.

Bügeln
Alle Stickereien sollen von der Rückseite oder zwischen zwei Tüchern gebügelt
werden.
POLY FIRE - Flammhemmendes Polyestergarn
Um die flammhemmende Wirkung auch auf der Stoffinnenseite von Bekleidung zu gewährleisten, kein Stickvlies verwenden
Weder durchs Nähen und Sticken, noch durchs Tragen und Waschen verliert POLY FIRE seine flammhemmende Wirkung
POLY FIRE ist ideal geeignet zum Nähen und Sticken auf flammhemmend ausgerüsteten Textilien, wie Laborkittel, Flugzeugsitze, Automatten, Vorhänge, etc.
Wichtig:
Erst das fertig bestickte Endprodukt kann dem Flammtest unterzogen werden, d.h. der Grundstoff und das Stickgarn muss flammhemmend ausgerüstet sein, um insgesamt eine flammhemmende Wirkung zu erzielen.