Product information "POLY FIRE - Flame-Retardent Polyester Thread"
Strength 40: Nm 80/2; dtex 125*2
When It Gets Really Hot...
… clothing must be made of flame retardant materials. This applies not only to the garment fabric, but also to the embroidered logos, badges or nameplates. This is guaranteed by embroidering with POLY FIRE: in the spinning process, an additive is added to the fibre of the polyester thread to make it flame-retardant.
Tested according to:
- DIN EN ISO 14116:2015-11, section 6.1 Test according to EN ISO 15025:2017
- index 1 - before laundry
- index 3 - after laundry
POLY FIRE is treated with a lubricant (avivage), ensuring better processing on the machine.
Explanation of the indices: With lubricant, the thread reaches index 1, washed after embroidery Index 3

Note:
The dye lots are continuously numbered by us and marked by a stamp on our cartons. Please take care that you always process embroidery threads
of the same dye lot for one embroidery order.
---
Material Composition: 100% Polyester
Öko-Tex certified: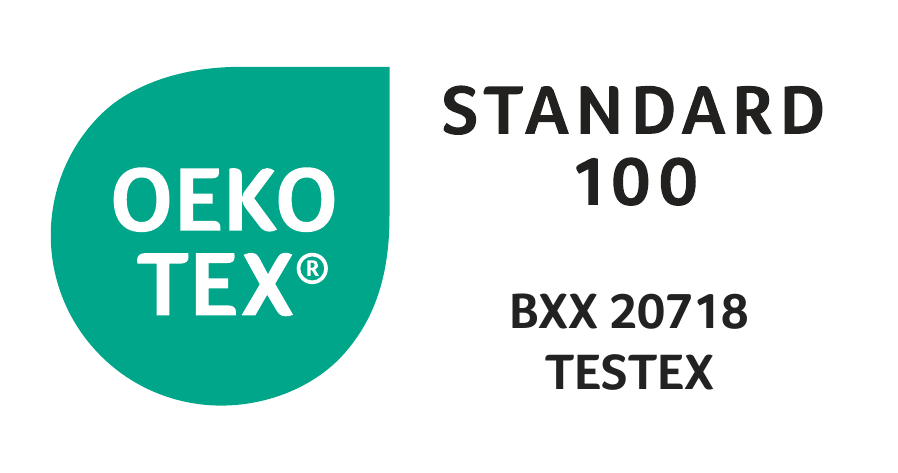 ---


Downloads
POLY FIRE - Flame-Retardent Polyester Thread
POLY
is boil, light and chlorine fast. However, we recommend to observe the following care instructions.
Washing
While chlorine or other optial brighteners will not cause discoloration they will however affect the yarn fiber. We therefore recommend all embroidered articles to be washed with mild detergents. If washed by hand, ample water should be used to allow the goods to move freely. Bot of the above apply in particular to embroidered items that are washed for the first time. It is most important to thoroughly rinse the embroidery before wringing or dry spinning. Embroidered clothing should never be left lying in a damp or wet pile.
Dry cleaning – stain removalPOLY
may be dry cleaned.
The stain removers should not contain any bleaching agents or colour removers if they come into direct contact with the embroidery. It is necessary to rinse the embroidery after stain removal.
Ironing
All the embroideries shall be ironed on the reverse side or in-between two cloths.
POLY FIRE - Flame-Retardent Polyester Thread
In order to ensure the flame retardant effect both on the inside of garments and on the outside, do not use any embroidery nonwoven.

POLY FIRE loses its flame retardant effect neither through sewing and embroidering nor through wearing and washing.

POLY FIRE is ideal for sewing and embroidering on flame-retardant finished textiles such as lab coats, aircraft seats, mats, curtains, etc.

Important:
Flame-retardent tests should be conducted only on completely finished, embroidered work pieces, i.e. both the base fabric and the embroidery thread must have undergone a flame retardent treatment in order to achieve an overall flame-retardent effect.