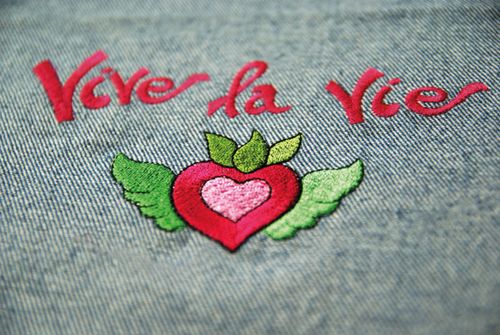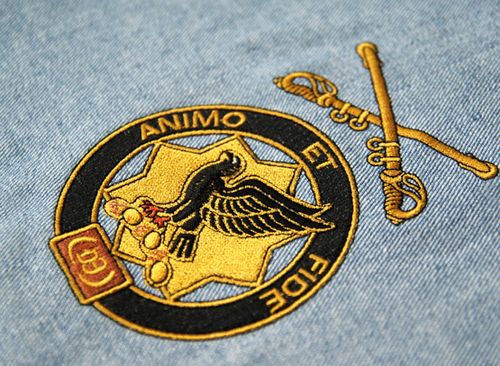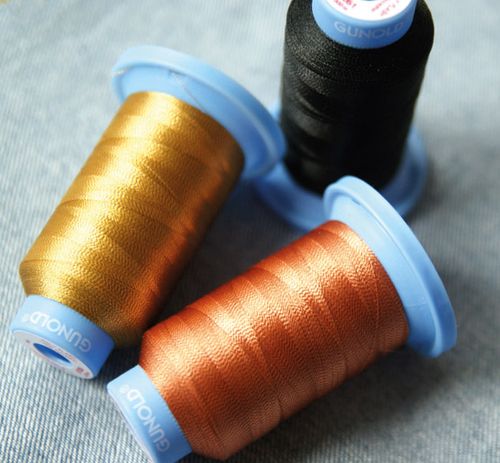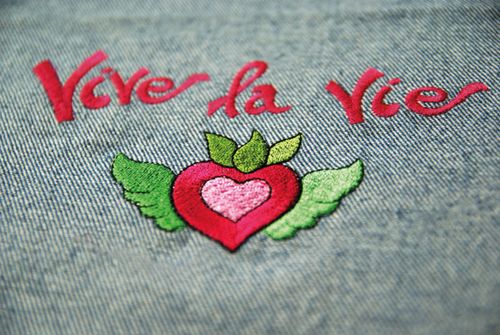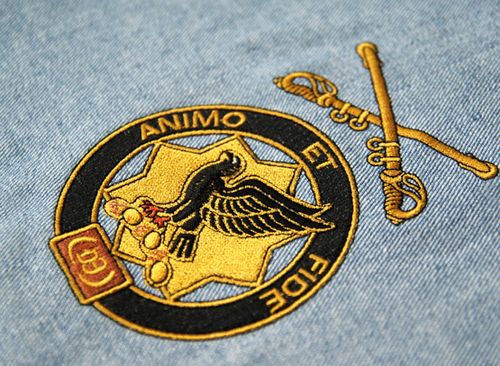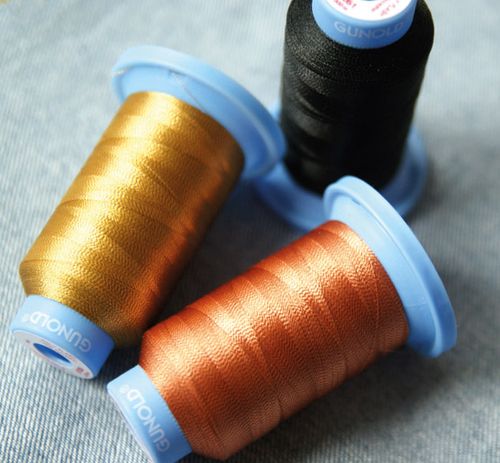 POLY FLASH - Metallisch glänzendes Polyestergarn
You like to order? Please log in to see prices.
Product information "POLY FLASH - Metallisch glänzendes Polyestergarn"
Strength 40: final strength Nm 50 (2ply); detex 195 (2ply)
(Note: 2ply = 2 threads)

A Hybrid Among Polyester Threads
Product description
POLY FLASH brings a new look to textile surface design. The result of innovative manufacturing is indeed surprising since POLY FLASH combines the properties and look of polyester, viscose and metal in a single thread:
It is
as strong and as resistant to chlorine as polyester (POLY), but

has the silky soft shine of viscose (SULKY) and
the shimmering sheen of metallic thread (METY).



The look of POLY FLASH is metallically shiny, looks like hammered metal, rather frosted than high-gloss, used, broken in a vintage style. This specialty thread is very skin-friendly, easy to work with and as the new sister of METY, SULKY and POLY it has indeed the potential to become a top seller!
Note:
The dye lots are continuously numbered by us and marked by a stamp on our cartons. Please take care that you always process embroidery threads of the same dye lot for one embroidery order.
---
material composition: 100% polyester
Öko-Tex certified:

Downloads
WaschenPOLY
ist kochecht, lichtecht und chlorecht. Die nachstehenden Pflegeanleitungen
sollten aber beachtet werden.

Obwohl Chlor und andere optische Aufheller bei normaler Konzentration die Farbe
nicht beeinträchtigen, greifen
sie trotzdem die Garnfaser an. Wir empfehlen deshalb für alle Stickereien
wäscheschonende Feinwaschmittel.

Bei
Handwäsche soll mit möglichst viel Wasser gewaschen werden, damit die Wäsche
"schwimmen" kann.

Wichtig ist das gründliche Spülen vor dem Auswringen oder Schleudern. Die Wäsche
in keinem Fall in nassem
Zustand liegenlassen. Beides ist besonders wichtig für Stickereien, die das erste Mal
gewaschen werden.


Reinigen - Fleckenentfernung
POLY kann chemisch gereinigt werden.

Soweit Fleckenentferner mit der Stickerei in Berührung kommen, sollten diese keine
Bleichmittel und keine Entfärber
beinhalten. Nach der Fleckenentfernung soll die Stickerei gespült werden.

Bügeln
Alle Stickereien sollen von der Rückseite oder zwischen zwei Tüchern gebügelt
werden.