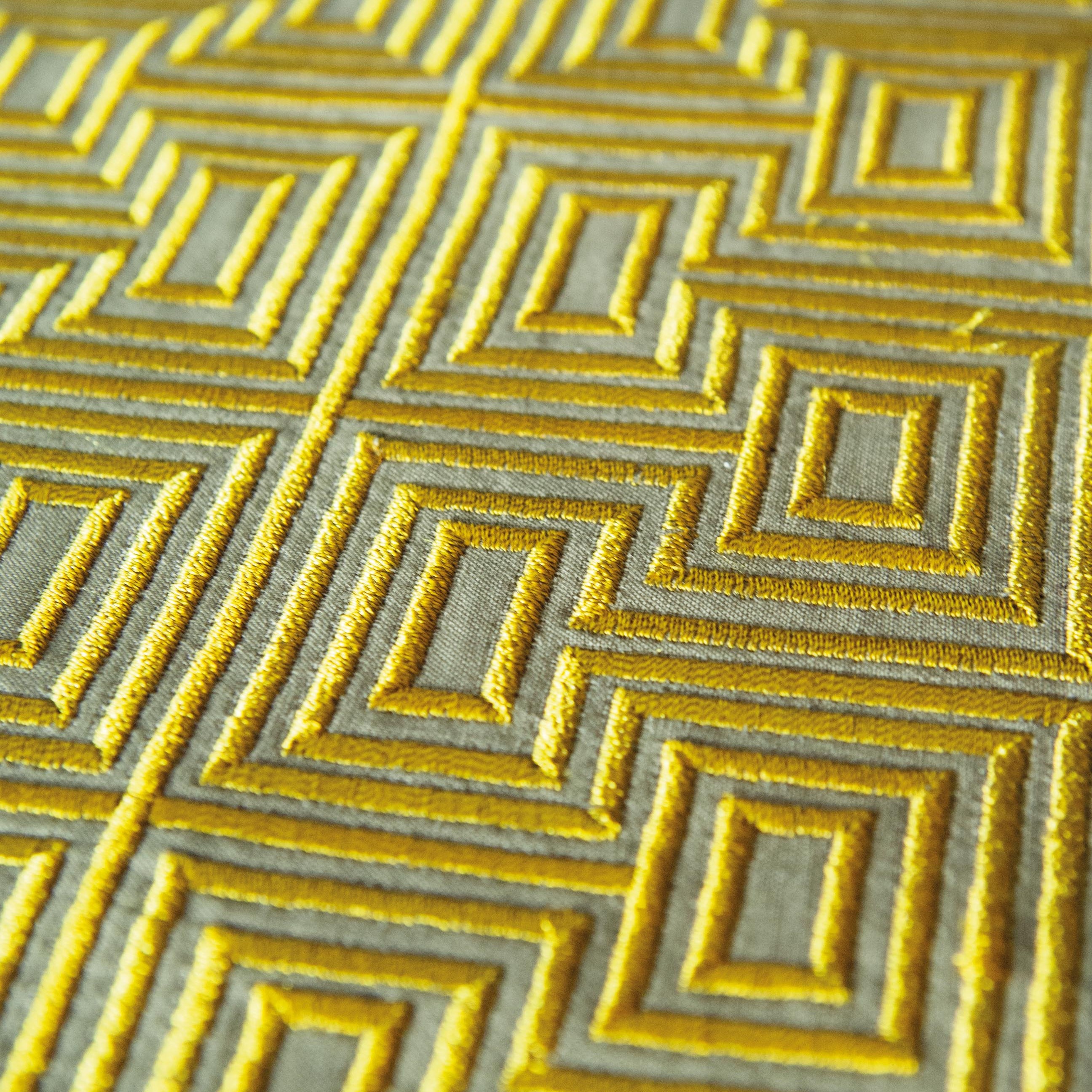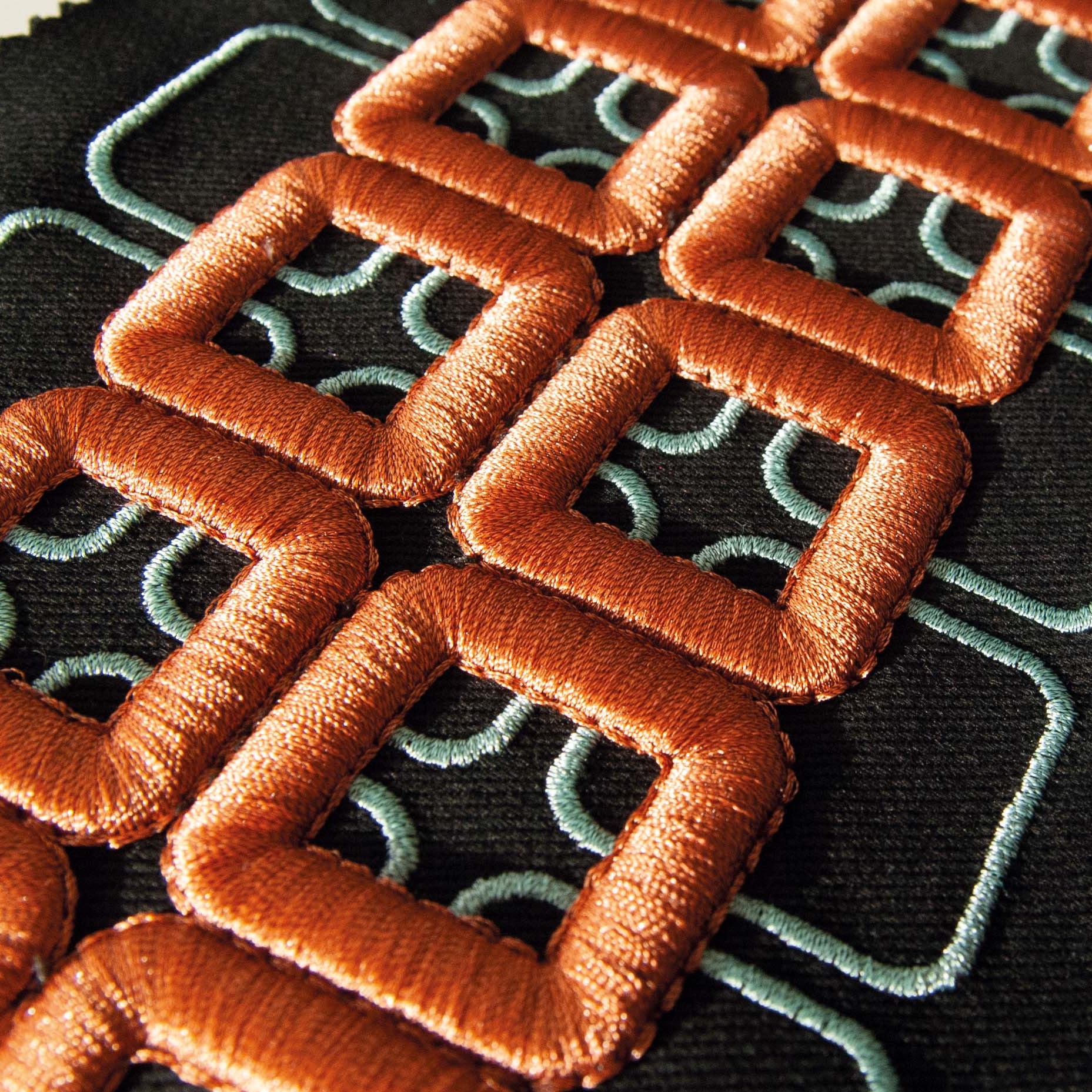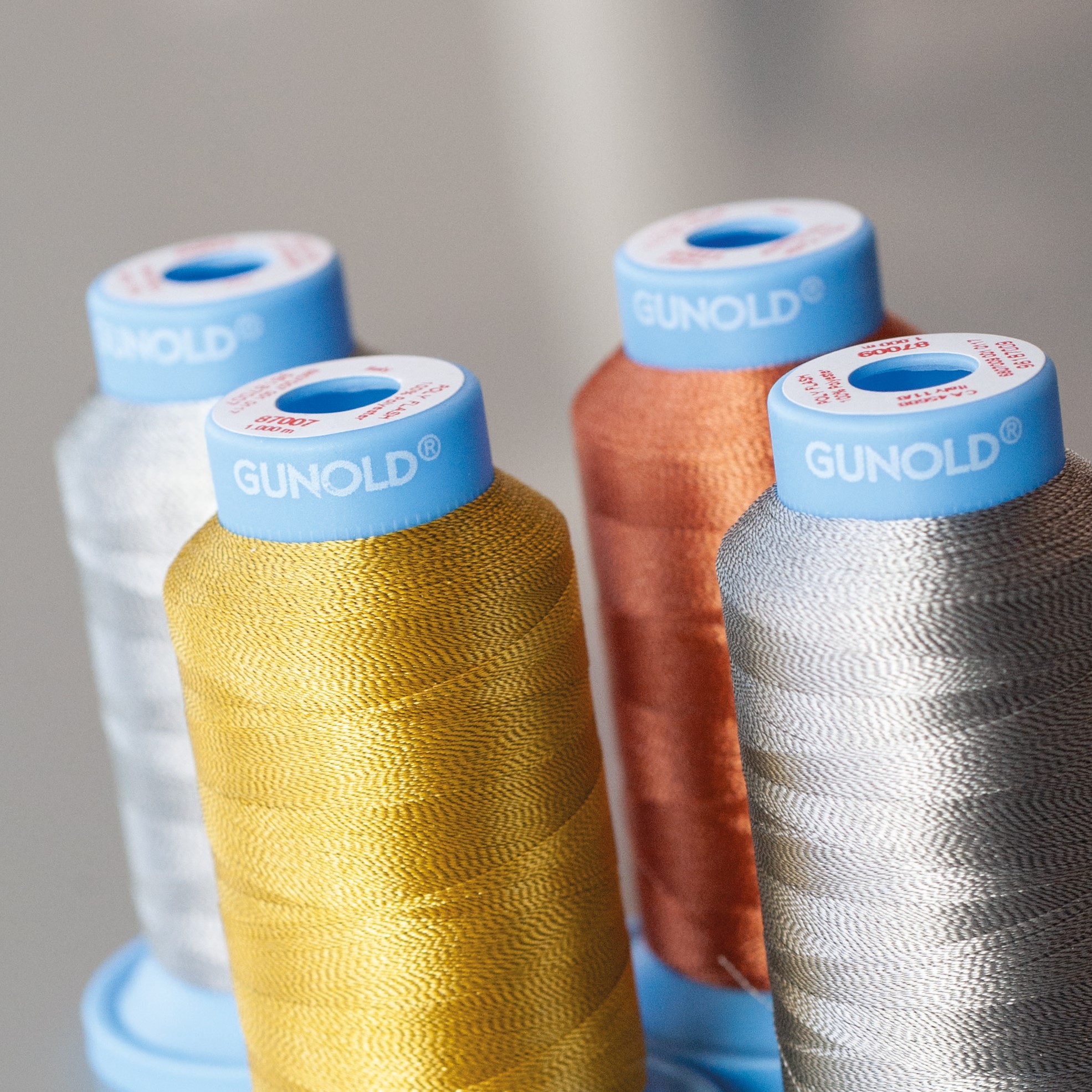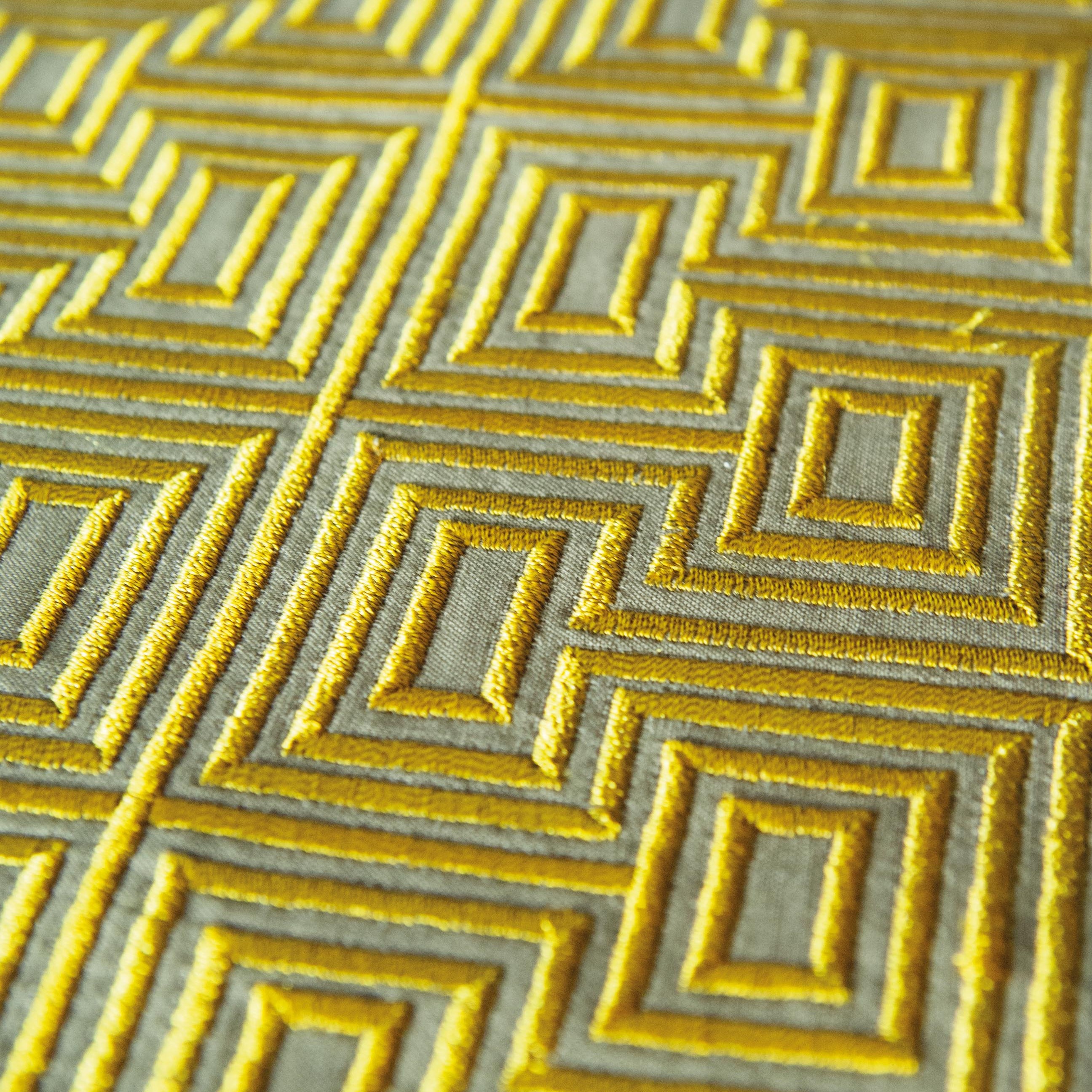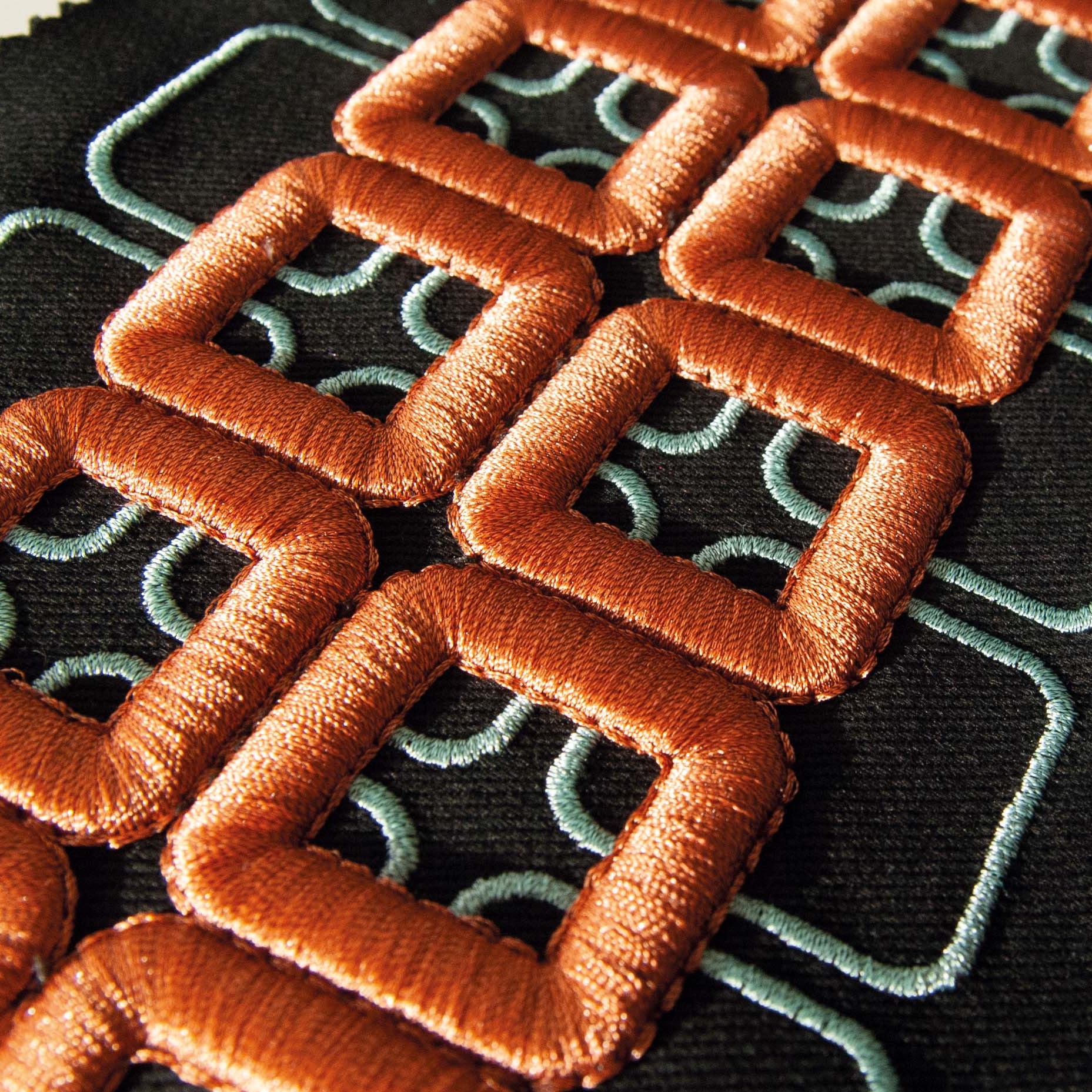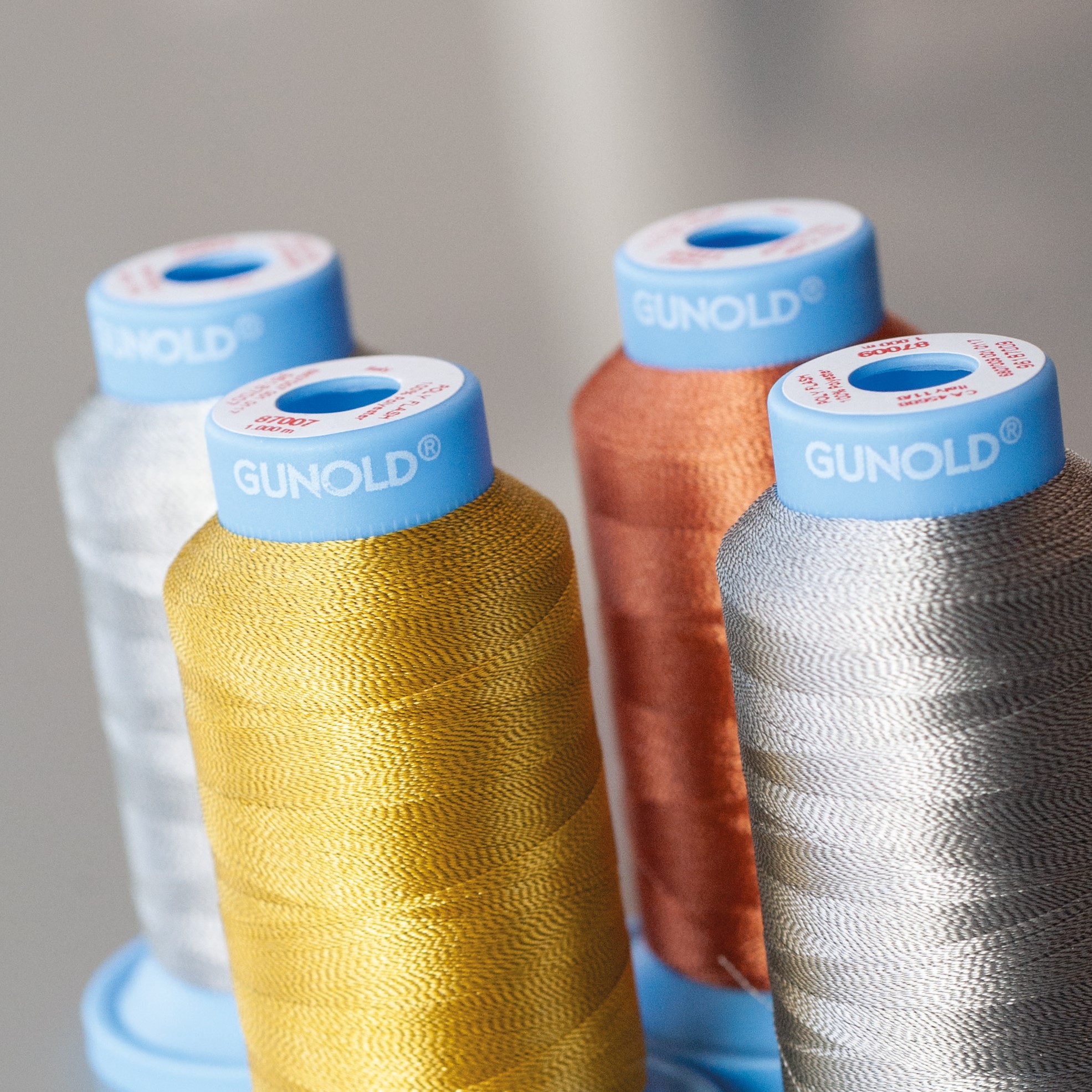 POLY FLASH - Metallisch glänzendes Polyestergarn
You like to order? Please log in to see prices.
Product information "POLY FLASH - Metallisch glänzendes Polyestergarn"
Strength 40:
Final strength Nm 50 (2ply); detex 195 (2ply)
(Note: 2ply = 2 threads)
A Hybrid Among Polyester Threads
Product description
POLY FLASH brings a new look to textile surface design. The result of innovative manufacturing is indeed surprising since POLY FLASH combines the properties and look of polyester, viscose and metal in a single thread.

POLY FLASH is
as strong and as resistant to chlorine as polyester (POLY)
has the silky soft shine of viscose (SULKY) and
the shimmering sheen of metallic thread (METY).



The look of POLY FLASH is metallically shiny, looks like hammered metal, rather frosted than high-gloss, used, broken in a vintage style. This specialty thread is very skin-friendly, easy to work with and as the new sister of METY, SULKY and POLY it has indeed the potential to become a top seller!
Note:
The dye lots are continuously numbered by us and marked by a stamp on our cartons. Please take care that you always process embroidery threads of the same dye lot for one embroidery order.
---
Material Composition: 100% Polyester
Öko-Tex certified:

---


Downloads
POLY FLASH - Metallic Shiny Polester Thread
POLY
is boil, light and chlorine fast. However, we recommend to observe the following care instructions.
Washing
While chlorine or other optial brighteners will not cause discoloration they will however affect the yarn fiber. We therefore recommend all embroidered articles to be washed with mild detergents. If washed by hand, ample water should be used to allow the goods to move freely. Bot of the above apply in particular to embroidered items that are washed for the first time. It is most important to thoroughly rinse the embroidery before wringing or dry spinning. Embroidered clothing should never be left lying in a damp or wet pile.
Dry cleaning – stain removalPOLY
may be dry cleaned.
The stain removers should not contain any bleaching agents or colour removers if they come into direct contact with the embroidery. It is necessary to rinse the embroidery after stain removal.
Ironing
All the embroideries shall be ironed on the reverse side or in-between two cloths.