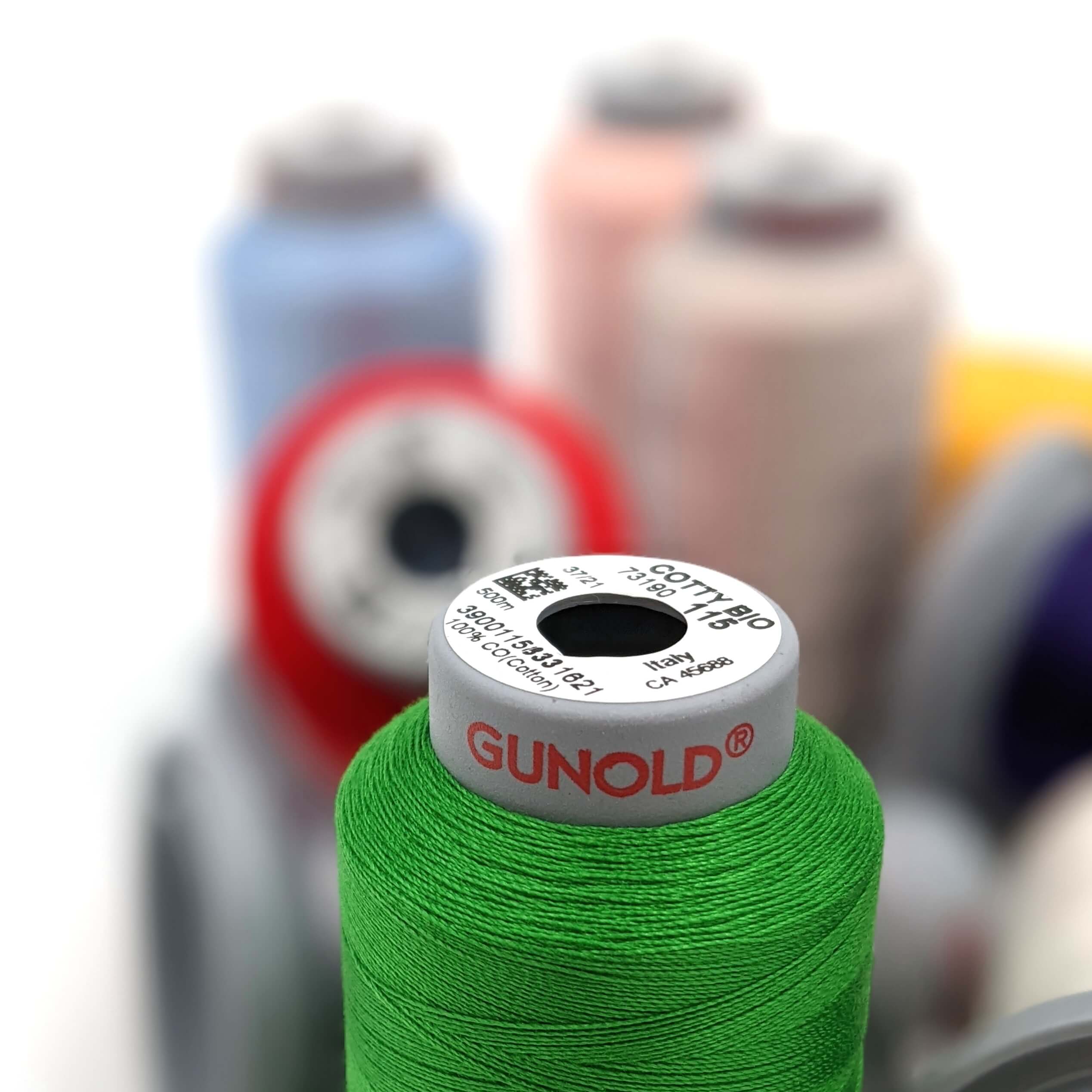 COTTY BIO - 100% Baumwolle
You like to order? Please log in to see prices.
Product information "COTTY BIO - 100% Baumwolle"
Strength 30: Nm 50/2; dtex 200*2

Natural Thread with a Matt Finish
Product description
Both cotton threads, COTTY and
COTTY BIO
, are made from 100% long-staple, high-quality mercerised* Egyptian cotton. Both threads have a beautiful matt sheen and are soft to the touch.
Natural threads work best on soft fabrics, cotton, linen, cord, felt and velvet.

COTTY BIO is particularly surprising beause of its silky-soft feel. The cultivation, twisting and dying process of the cotton used for COTTY BIO is GOTS certified. Post-processing (winding of the final make-up and application of a lubricant) comply with the requirements and limit values specified by GOTS for "Ingredients and Accessories".

COTTY BIO is wound onto recycled tubes (grey). The Miniking cones are
not
sealed in PVC foil shrink-wrapped.

Decorative stitching or embroidery - intensive test show that COTTY BIO delivers the same good running properties as our high-quality COTTY.

COTTY BIO is available in size 30.
The color is absolutely identical to our COTTY color chart.
Note:
The dye lots are continuously numbered by us and marked by a stamp on our cartons. Please take care that you always process embroidery threads of the same dye lot for one embroidery order.

*Mercerizing = Treatment of cotton with cold concentrated caustic soda under tension. The cotton acquires a new fine fiber structure. Due to the treatment with caustic soda, the cotton unwinds into an almost circular cross-section. Due to the changed light refraction, the gloss is increased. Dye uptake is improved and at the same time less dyestuff is needed. Tensile strength increases by 10 to 30 percent, abrasion resistance decreases by 20 - 30 percent. Shrinkage of mercerized cotton is not possible.
---
Material Composition: 100% organic cotton
Öko-Tex certified:

---


Downloads