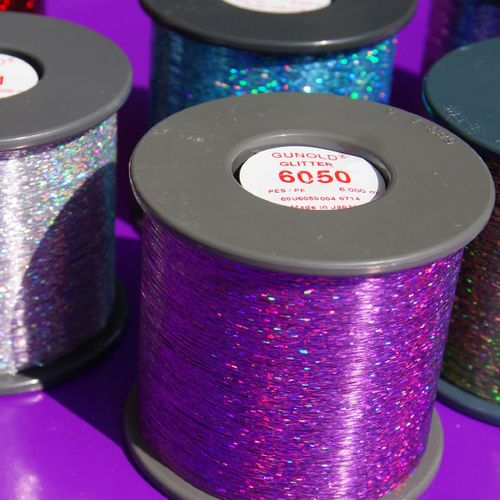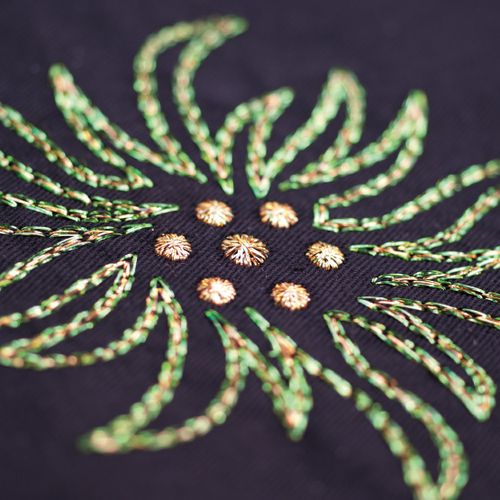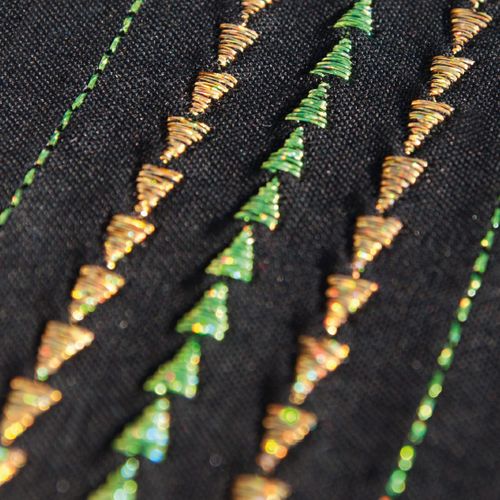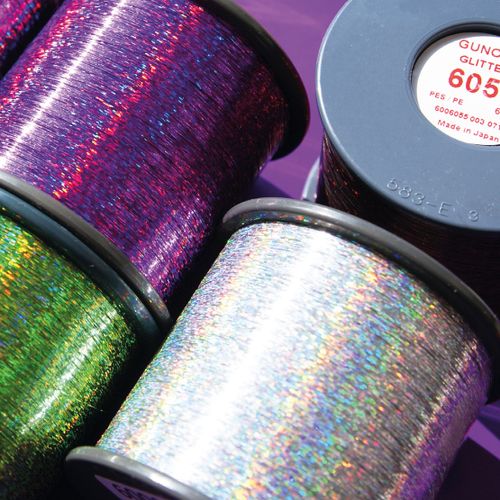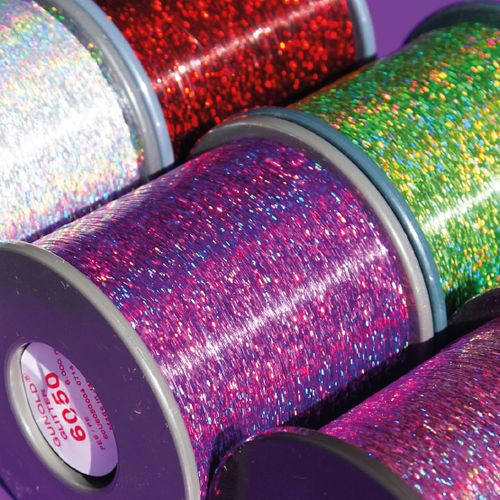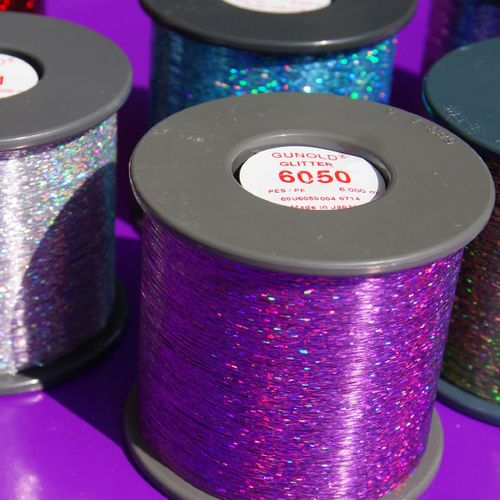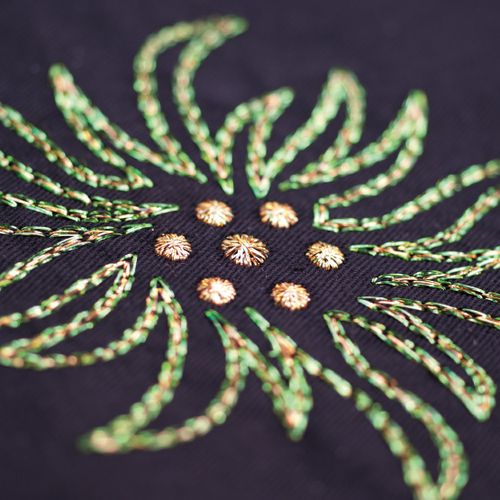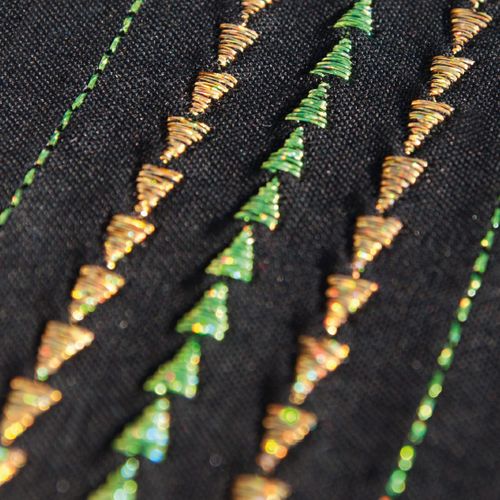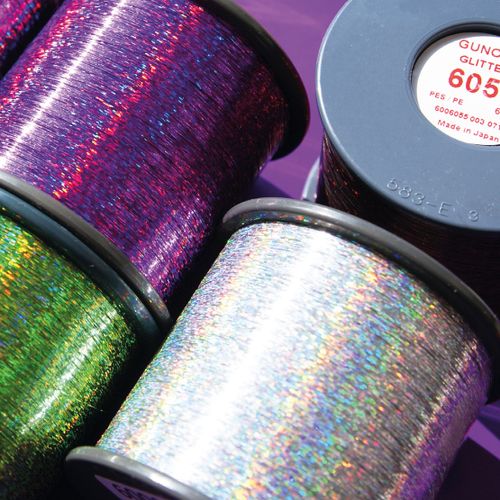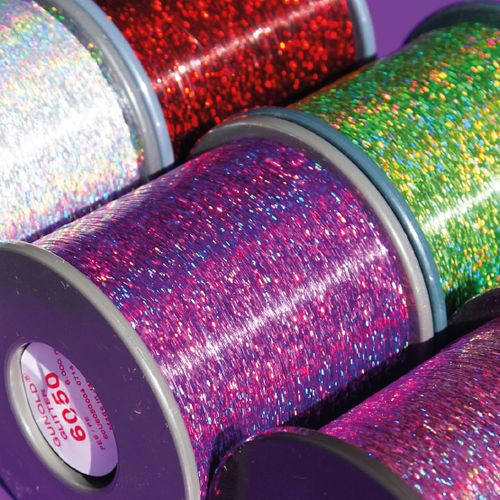 GLITTER - Metallbändchengarn
You like to order? Please log in to see prices.
Product information "GLITTER - Metallbändchengarn"
Strength 30: final strength: Nm 54 (1ply); dtex 185 (1ply)
(Note: 1 thread = 1ply)

Glittering Foil Thread for Sparkling and Metallic Effects


Product description
GLITTER is a holographic metallic effect thread that lets seams and stitches sparkle like diamonds. This unique thread shows breathtaking holographic effects. The key to GLITTER's unique look is the refraction of the untwisted thread surface.

Note:
The dye lots are continuously numbered by us and marked by a stamp on our cartons. Please take care that you always process embroidery threads of the same dye lot for one embroidery order.
---
Material Composition:
50% Polyster, 50% Polyethylen

---
Download Area:
Embroidery with GLITTER
---


Downloads
GLITTER - Metallic Ribbon Thread


Thread Tension:
As for all metallic threads, a loose thread tension is extremely important.
Thread Unwinding:
For processing on the machine, it is essential to pull the enclosed net over the cone - this guarantees an even thread unwinding

Tip!
The metallized foil creates particularly beautiful effects on embroidery motifs with wide satin stitches with a low stitch density.
Especially suitable for decorative stitches and seams.